M3 Maintenance
Do you love when your mower starts at the first pull or turn of the key, when it runs smoothly and keeps your lawn beautiful and healthy? The best way to achieve this is by performing regular maintenance on your lawn mower. We recommend to service your mower/equipment at least once a year or more for heavy use. At Mower Mobile Maintenance we have developed our signature 16 point "M3 service" that we perform directly at your home, no need to borrow your neighbor's truck to transport your mower to a shop! (Although we also have a shop in case you really want to test your neighbor's truck). We service most makes and models of lawn mowers including push mowers, riding mowers, zero turns and some commercial walkers. We also provide services for other lawn equipment and small engine machines like snow blowers, edgers, generators, etc.
Repair
We perform simple repairs for your mower (or other small engine equipment) at your home, including replacement of belts, cables, adjustments, wheels, etc. If the repair requires over 1 hour of labor or additional work, we may need to take the mower to our shop (after you approve pick up of course!) and we will return it to you after the repair has been completed by one of our mechanics at the shop.​​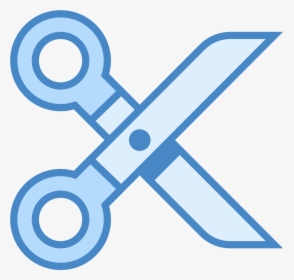 Sharpening
It is recommended to sharpen your mower's blades every 25 hours of cutting your yard. We offer a convenient blade sharpening service at your home. Our M3 service includes blade sharpening but you may want an additional blade sharpening service during the season, have an extra set of blades or you may have an electric mower that needs blades sharpened.
Tires and Tubes
Replace tires, add tubes, replace wheels.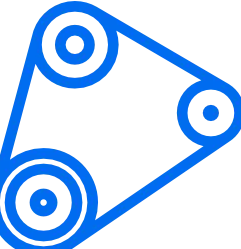 Replace Blades or Belts
Replace driving belts, deck belts, pulleys.
Dispose your equipment
If you don't need your old mower we can dispose for you.
FULL PREVENTIVE MAINTENANCE (M3)
Maintenance Service. PARTS AND TAX NOT INCLUDED.
Mowers1
| | |
| --- | --- |
| Electric mower (just sharpen and clean deck) | $75 |
| Push & Self-Propelled Mowers (up to 22") | $99 |
| Larger Push & Self-Propelled Mowers (23"-30") | $120 |
| Front End Commercial Walker (up to 37") | $145 |
| Larger Front End Commercial Walker (38"-48") | $199 |
| Riders (up to 48") | $199 |
| Large Riders (49"-54″) | $230 |
| Zero Turn up to 54" (or Scag 36") | $230 |
| Large Zero Turn Over 54" (up to 60") | $270 |
Other Equipment2 (Must be on wheels, we don't work on handheld units (blowers, trimmers, vacs, chainsaws…)
| | |
| --- | --- |
| 2 Cycle Snowblower (empty gas, change plug, add gas, start, empty gas) | $90 |
| 4 Cycle (same as 2-cycle + change oil) | $99 |
| Chipper, Vacs, Blowers, Edgers, Power Washer, Tiller, Generators, Gas Air Compressor | $99 |
1 No charge for drop the bowl/partial carb clean. Add $15 for any extra blade on mower. Additional labor may be charged for unreasonably large amount of grass/mud buildup under the deck.
2 No charge for drop the bowl/partial carb clean. Work on engine only, no sharpen, must be on wheels except generators.
PARTS COST:    Spark Plug: $7, Air filter $5-$17 (W) or $11-$36 (R/ZT), Pre-filter $5-$10, Oil filter $18, Battery (R/ZT) $65
Get $5 to $10 Discount On Your First Service